Podcast: Play in new window | Download
Subscribe: iTunes | Android | RSS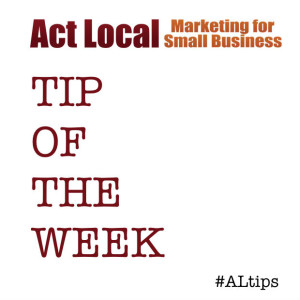 This is my story of how to become an author. You have heard me speak about the fact that I wrote a book that has not been published yet, mostly because I did the process half-ass backwards. The book I have written titled, "The Boomer's Ultimate Guide To Social Media" was originally conceived as a self-published book to use as part of my business marketing. Yet the project took on a life of it's own.
Let me tell you the correct process for writing a non-fiction book. You first have to decide what the book is for. Are you creating an enhanced business card to give away online, on Amazon, in person to clients? If that is the case, self-publishing is the way to go. You can even decide to do an electronic only version and use Amazon to upload and sell the book. CreateSpace is the name of Amazon's self-publishing arm. I have been told they also have a print on demand service so you can have your ebook printed into a hard copy on demand rather than having to print 5000 copies and keep them in your garage or basement for all eternity.
How To Become An Author – Episode 105 ACT LOCAL Marketing for Small Business
On the other side of the fence is the author who wants to write and publish a book to sell it and create an income stream. Another step up is to sell books, create income and a level of fame or notoriety as an author. Think of authors like Steven Covey who wrote The 7 Habits of Highly Effective People, or Tim Ferris' The 4-Hour Work Week. These are just two examples of authors who wrote non-fiction books and built a brand and business around them.
That kind of author can also go the self-published route. But, if you have never been published before, it is worth pursuing the traditional publishing route first. To do that, you need to write a book proposal. A book proposal is like a business and marketing plan for a book. It's not unusual for a non-fiction book proposal to be 15-25 pages long excluding any sample chapters. It is a very comprehensive document.
With that proposal you can submit queries to publishers or to literary agents. Agents are a go-between for the author and publisher. That is the phase I'm in now. I said I did this whole thing half ass backwards. I wrote the book, hired a professional editor (which BTW is a necessity if you are going to self-publish. Don't believe you can edit your own writing sufficiently. You can't!) got interest from some small publishers as I was researching what to do with this book I'd written. Then I ended up writing the proposal which highlighted areas of the book that needed work so I ended up doing another round of heavy rewriting and editing. The proposal got me two publishing contracts from small publishers and that could be the end of my story.
But at Steve Harrison's Publishing and Publicity Workshop, I met some Literary Agents who really like my project and believe it can be sold to a major publisher. So here again, I find myself doing thing backwards and I begin to work with an agent to bring my work to fruition in a totally traditional, big publisher way.
My story of becoming a non-fiction author does not have any ending yet. I will keep you posted my friends but learn from my mistakes. Save yourself time and trouble and follow the path walking forward rather than backward.
Tweet me @kalynnamadio and use the hashtag #ACTLOCALMarketing to join the conversation.
Remember to SUBSCRIBE on iTunes! ACT LOCAL Marketing welcomes your comments and email.
How To Become An Author – Episode 105 ACT LOCAL Marketing for Small Business