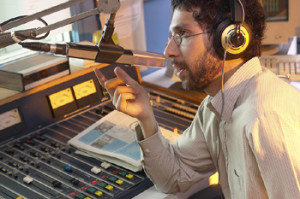 The Podcast Guest is the MOST important part of ACT LOCAL Marketing for Small Business. And do we get some great ones! If you or someone you represent would be a good fit for ACT LOCAL, feel free to contact us. We are always looking for guests who have expertise in some aspect of small business or local business marketing, both digital and traditional. We love to interview authors of business marketing books who can share some juicy dos and don'ts with our audience. And finally, we look for small business and local business owners who are rocking it with their marketing so they can tell other savvy business owners how to do the same in their local market. If you meet any of these three criteria, we want to know more about you!
You can also contact us at producer [at] actlocalmarketing [dot] com for booking arrangements and extended questions. But do us a favor, and start with the form above.
To further help you prepare for your appearance on the ACT LOCAL Marketing podcast, download our guest guidelines. Take a look at ALL the wonderful guests who have appeared on ACT LOCAL podcast since August of 2012.
Join Our Podcast Guest List