Podcast: Play in new window | Download
Subscribe: iTunes | Android | RSS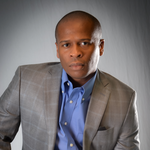 Most entrepreneurs starting a business take up the project from scratch. They start at step one and often struggle for years to make that business financially successful. What if there were a better way?
Ace Chapman is a Micro Private Equity Investor who has acquired 15 offline businesses and sold 13 of them. He has also acquired 24 online properties, the first of which was CoolWallStreet. Ace bought the business grew it to 250,000 members and sold it 15 years ago at the age of 19. Over the last 4 years he has worked with Gen-Yers helping them buy, sell, and grow businesses in their local market.
Ace shares valuable insights on the alternative to starting a business from scratch. There is a faster, easier and more fun way to make a business profitable.
Website: http://acechapman.com
Email: ace [at] acechapman [dot] com
Tweet me @kalynnamadio and use the hashtag #ACTLOCALMarketing to join the conversation.
Remember to SUBSCRIBE on iTunes! ACT LOCAL Marketing welcomes your comments and email.
Starting A Business –  Entrepreneur Ace Chapman